Creation Investments, a global leading impact investment management company, made a $25 million equity investment in the real estate technology platform DD360, working to change how real estate works in Mexico.
The digital transformation of the real estate industry has been trending globally. With the potential to streamline operations that traditionally were done through banks and in-person, the trend is expected to revolutionize the industry. In Mexico, Creation Investments made a $25 million equity investment in DD360, a company using cutting-edge technology to enable access and enhance the experience of real estate. DD360 provides solutions for pre-development stages, financing of projects, and commercialization.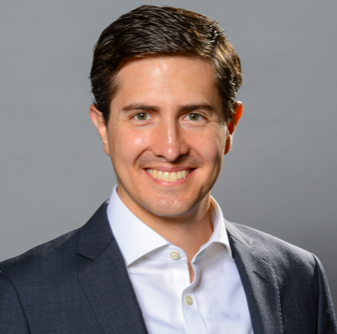 "We are thrilled to invest in a business that aligns with our thesis of high growth and profitability while addressing numerous impact themes such as access to housing and job creation," said Amadeo Ibarra, director, and Mexico country head for Creation Investments. "We look forward to partnering with DD360's management team to support its next phase of growth."
Creation Investments enables funding access to the unbanked and underbanked with the goal of engaging small-business, a sector known as the main driver of the global economy. The company's mission — to close financial inclusion access gaps — not only aligns with the United Nations Sustainable Development Goals but with the housing crisis in Mexico.
In June 2022, a study from MIT reported by Reuters found that Mexico needs to build 800,000 housing units every year for the next two decades to meet the demand. The investment would represent nearly 4% of the country's gross domestic product. The MIT study warns that the challenge is providing housing to the bottom 20% or 30% of the population. Only 40% to 50% of Mexicans have access to credit and financial housing opportunities.
Oxford Business Group explains that the housing crisis is not just a problem for Mexico. By 2050 the UN estimated that 68% of the global population will live in crowded urban environments. About 440 million households worldwide will suffer from a lack of access to affordable quality housing by 2025 if no action is taken.
Creation Investments assures that with their portfolio, valued at more than $1.8 billion, they seek to improve the lives of those at the bottom of the economic pyramid in emerging markets. The company based in Chicago is currently operating in Mexico City and Bangalore, India.
DD360 has proven that modern technology real-estate financing and investment solutions can be successful in Mexico. They manage a loan portfolio of $230 million, financed 120 real estate projects across the country, and are rapidly expanding. Securing funding from leading commercial and development banks in Mexico and opening business talks with international banks have been key to the project's success.
As Forbes reports, technology will continue to disrupt the real-estate sector with fintech solutions, blockchain technology, automated valuation models, AI-driven databases, and new solutions for sellers and buyers. The transformation is inevitable and companies like Creation Investments and DD360 are part of a group that believes that real-estate technology can close the housing gaps and revert a global crisis.